Lonely Planet Pathfinder Daniel Clarke recently was discovering Montenegro. Here he shares some of the highlights from his trip.
Montenegro is one of Europe's lesser-known gems – but the beautiful beaches, rugged coastline and popular cruise port of Kotor have started to gain some well-deserved attention lately. I wanted to discover what other magic was hiding here, and hiring a car was the perfect way to head into the mountains for some of the most breathtaking scenery imaginable.
From the coastal roads and tempting clear waters through to the black mountains this country is named after, I don't think I stopped gawping the whole week I spent here. My advice in Discovering Montenegero: hop in a car, grab a guidebook and get lost in the mountains.
Take a road trip through the mountains
One of the absolute highlights of #DiscoveringMontenegero was driving through (and stopping every 200 metres) in #Durmitor national park – the mountain ranges here will blow your mind! Check out the link in my Bio for a quick #roadtrip video through this epic country! 👍 Have a great weekend gang – what adventures do you have planned? #lpPathfinders @lonelyplanet
Cruising along the winding roads of Durmitor National Park, weaving in and out of towering misty mountains, was possibly the best drive of my life. With lakes, hiking trails and free roaming goats, horses and dogs, nature doesn't get much better than this.
Discover the Old Town
The old town of #Kotor is one of the most famous places for people to visit in #DiscoveringMontenegro – but why does it have so many cats and even a cat MUSEUM?!? Well, many years ago it had a rat problem so they brought in hundreds of #cats to solve it. Some of them are so skinny if you are like me you're gonna be doing some tuna shopping when you get there… Just one of the many reasons it is on the @lonelyplanet best in travel 2016 list! #lpPathfinders
The old town of Kotor had me hooked within minutes of arriving. The views over the bay are stunning but it was the little mazes of cobbled streets that I fell for.
Kotor is home to hundreds of cats, so many in fact, they even have their own museum! Originally brought in years ago to solve a rat problem, they have now become part of the old town's character.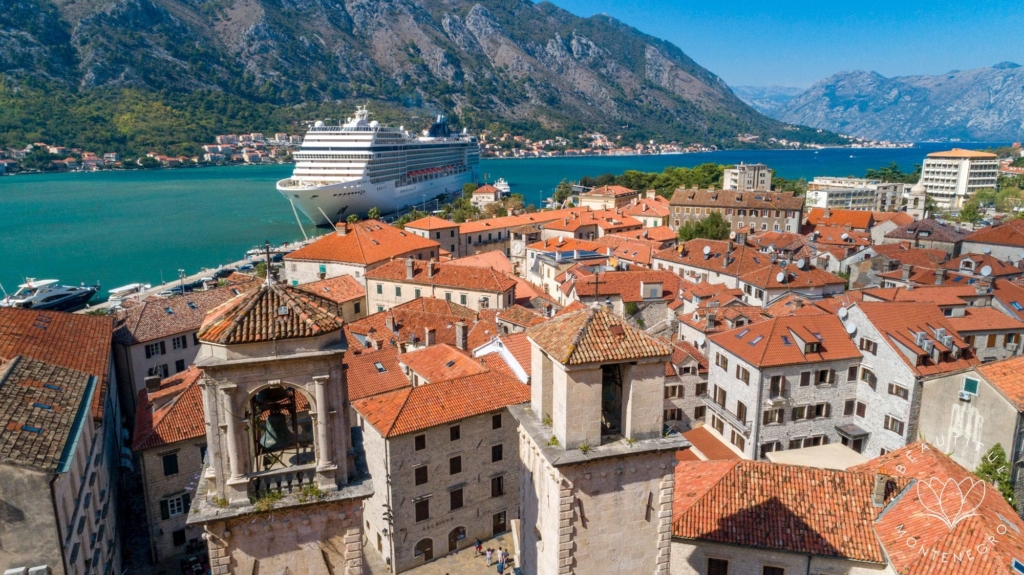 Fall in love with clear waters and canyons
M O N T E N E G R O I feel completely in love with the raw natural beauty of #Montenegro – I've just put a roadtrip video up showing the lesser seen mountains in land – links in the bio and I think it's worth two minutes (even if I do say so myself ) I'll be sharing some of my favorite photos finally over the next few days #lpPathfinders @lonelyplanet
Close to the border of Bosnia and Hercegovina, Piva lake and Tara Canyon are hard to put into words. A popular spot for hiking and river rafting, I recommend staying in one of the tiny bungalows in Pluzine for a few days and using it as a base to explore.
Be surprised by what you find along the coast
Cruising along the coast of #Montenegro you can't help but develop some serious house goals! Zoom in to see the most awesome rock house – tag a friend who you want to vacation here with #lpPathfinders @lonelyplanet
Driving along the coastline of Montenegro offers so much more than beaches. Sveti Stefan offers an island of luxury accommodation accessed by a small bridge.
DON'T MISS THE BEST BITS
Just posted the road trip video and itinerary from my #DiscoveringMontenegero tour up on the blog. It's also sadly time to pass on my @lonelyplanet guide so if you are heading there sometime soon and in the UK/USA let me know and I'll post it to the first person who asks 🙂 #lpPathfinders
I'm all for getting lost when exploring a new country, but the last thing you want to do is miss out on something special. This is even more important when visiting a country that isn't as famous so packing an in-depth guidebook is essential.
Be blown away at the borders
About those #Montenegro views… Lake Skadar sits across the border of Montenegro and Albania, but this beautiful river view comes from the national park on the Montenegro side. Not a bad spot to start the day right? #lpPathfinders lonelyplanet
Before leaving Montenegro, you can't miss Lake Skadar National Park. It actually sits on the border of both Montenegro and Albania and is less than an hour from Podgorica, the capital city. It was surprisingly devoid of tourists even in the peak of summer and the viewing points are the perfect place to snap your last photo of this incredible country.
Do you love to write about your travels? Or perhaps Instagram is your thing? Find out more about our Pathfinders program and get involved!
SOURCE: HTTP://WWW.LONELYPLANET.COM/BLOG/2016/11/25/PATHFINDER-PICS-D