"At the birth of our planet, the most beautiful encounter between land & sea happened on the coast of Montenegro."

Lord Byron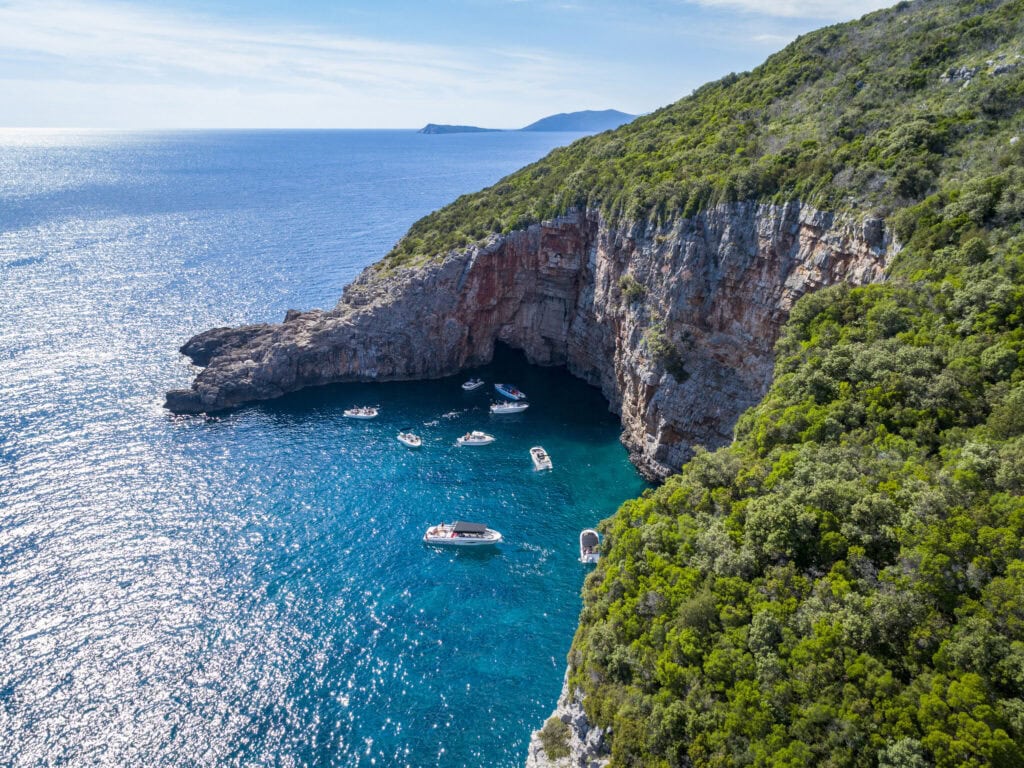 To say Montenegro is the new Croatia and Kotor is the new Dubrovnik is a flippant dismissal of Montenegro's unique beauty. Although, this is how one of Europe's smallest countries is being described.
Travel trends change. Destinations that would never have made the latest "Must Go" list for one reason or another finally take their turn in tourism's fickle limelight. For some years now people have known about Croatia's beauty and value for money as a holiday destination. While tourists are still embracing Croatia as one of the hottest travel destinations of the moment, especially as she basks in the afterglow of her Game of Thrones fame, some are looking for a new and slightly less tourist-dense experience along this incredible stretch of the Adriatic.
Regardless of Croatia's undeniable appeal, to compare a country such as Montenegro as being "the new" anything does not aptly describe the unique and breathtaking beauty of this small and relatively new country. Montenegro is possibly the best of the Balkans.
Star-Studded Past
Long before the Yugoslav Wars which tore the entire region apart, Montenegro was famed as the St Tropez of the Balkans. Playground to the wealthy and elite. While the war all but killed off tourism in the region, Montenegro retained a twinkle of that je ne sais quoi that had attracted the likes of Princess Margaret, Sofia Loren, Richard Burton and Elizabeth Taylor in the 50's and 60's. So much so, since gaining independence from Serbia in 2006, international investment is ripe in the region, attracting billionaires such as British financier Nat Rothschild to both holiday and invest in Montenegro.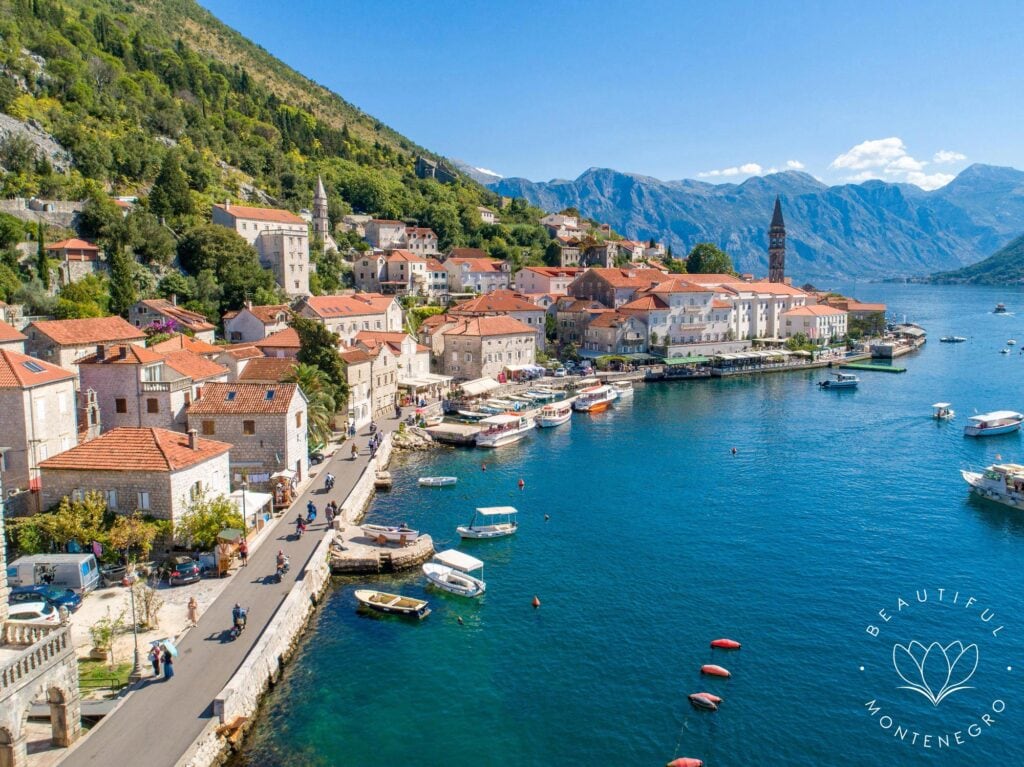 While Montenegro's unique beauty and welcoming culture may once again be attracting the rich and famous and despite the rapid development of luxury resorts and superyacht marinas, this tiny corner of the Adriatic is still a very attainable holiday destination for the average holiday maker. Montenegro remains one of the best value for money destinations we have visited (more on this below) with a genuinely friendly atmosphere and without any of the annoying tourist hustle.
Natural Beauty
At not even 300km long, Montenegro packs in more spectacular scenery than thought possible for such a small country. Words like looming, majestic, serene and staggeringly spectacular are often used to describe what we believe may well be the most beautiful country in the world. Mountains rise dramatically from the crystal clear sea where ancient monasteries cling impossibly to cliff faces. Medieval walled cities and picturesque fishing towns such as Perast blend gently into the waters edge.
Montenegro is one of those wonderful places where you can spend the morning on the beach, be in the mountains for lunch and back to any of the picturesque old towns for a sundowner and dinner. These are just some of the highlights you can expect.
The Bay of Kotor
More commonly known as Boka Bay, the star of the show is one of the most awe inspiring natural spectres we have had the pleasure to witness. Whether you drive its perimeter or sail the length of this fjord like bay, you will be hard pressed not to mutter the word "beautiful" at least twice. Against a commanding mountain backdrop, picturesque medieval towns line the edge of some of the most stunningly clear waters you will find anywhere along the coast. Island monasteries overlook elegant waterfront eateries and small organised beaches offer a splash of colour and a delightful experience.
Kotor
Arrive at the end of the bay and you will be treated to the UNESCO listed medieval walled city of Kotor. Unlike Croatia's Dubrovnik, Kotor's Old Town is less of an empty museum. While it does cater to the tourist well and prices may be slightly inflated inside the walls, it has a more authentic, lived in atmosphere. Washing still hangs from windows and people go about their daily business as with any of the old towns in Montenegro.
Wonderful Historical Sites
Like any country in the region, Montenegro is loaded with intriguing history but it is also rich with amazing historical sites to visit such as Ostrog Monastery and Mamula Island.
The island of Lastavica is situated at the entrance of Boka Bay and is known simply as "Mamula" named after the fort built on it in 1853. The island served as a concentration camp in both world wars and as a prison. The remaining ruins lay incredibly intact making it one of the most popular tourist attractions from the town of Herceg Novi. Unfortunately, regardless of strong local objection, a 49 year lease has been granted for the development of a luxury resort on the island. It is said part of this agreement includes restoration of the original structure and a museum. Hopefully, this means public access will still be granted.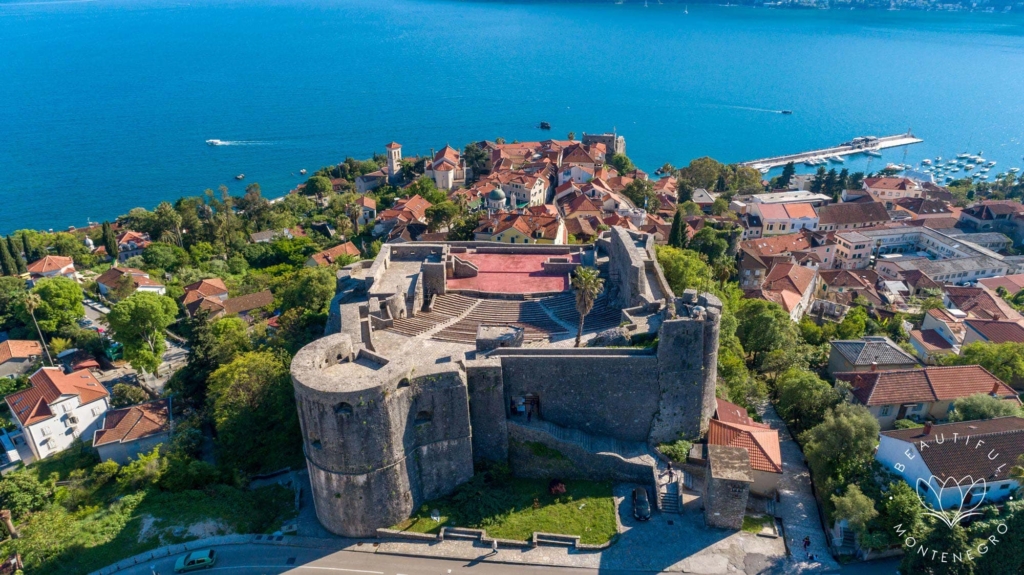 Another of Montenegro's wonderful historical sites is the Ostrog Monastery, the burial place of Saint Basil. Located in the mountains between Podgorica and Niksic, Ostrog is visited by more than 100,000 pilgrims each year. Carved into the verticle cliff face, it is tradition for pilgrims to make the 3km journey barefoot from the lower monastery to the top of the mountain to pray in front of the body of Saint Basil. It is really quite an astounding place.
Old Town Charm
Budva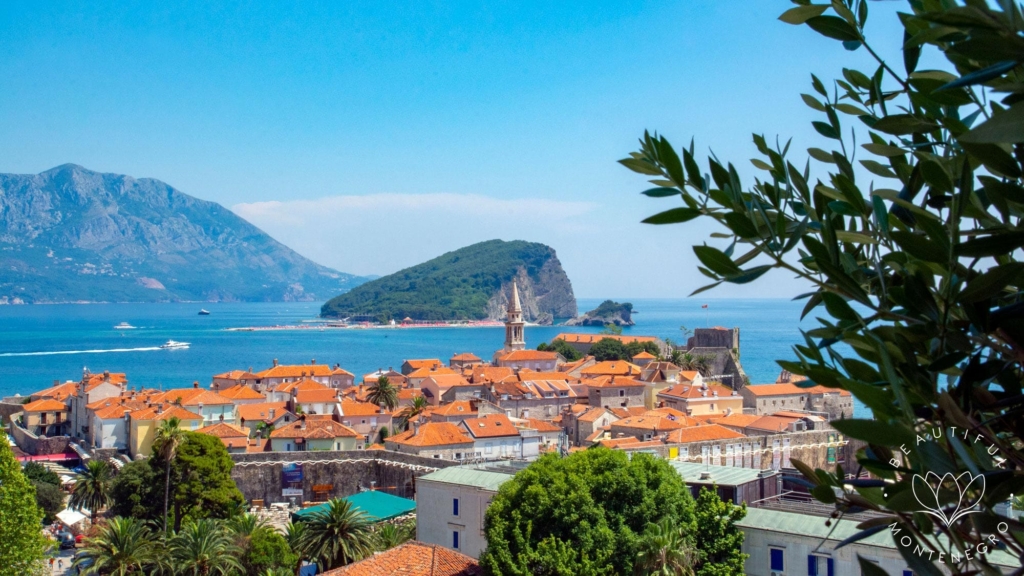 Kotor is not the only old town oozing charm and begging to be visited. Budva, Montenegro's most tourist populated beach town is not just about beach bars, hotels, nightclubs, and shopping malls, it also has one of the most beautiful old towns in the country. At 2,500 years old, it is one of the oldest settlements along the Adriatic coast. The old town sits on a rocky outcrop along the main beach and now boasts lovely restaurants in quiet lanes and busy piazzas, boutique shops and guesthouses. While the tourist scene of Budva is not quite our style, the Old Town is very much worth a visit even if only for a day.
Sveti Stefan
15 minutes up the road from Budva is the 15th century fortified village of Sveti Stephan. This is where the rich and famous first discovered the joys of the Montenegrin coast between the 60's and 80's. Closed as a result of the troubles in the former Yugoslavia, it has recently reopened and is now the exclusive Aman Sveti Stephan Resort. Unfortunately, unless you have around €700 / night to spend, you will only be admiring this old town from afar.
Herceg Novi
Herceg Novi is a charming coastal town at the mouth of Boka Bay. The old town is nestled amongst castles and forts that cascade from the top of the hill down to the waters edge affording wonderful views of the bay. As well as restaurants, cafe's and shops, during the summer, the upper fort acts as an open air theatre hosting plays and opera and the lower fort an open air cinema. Herceg Novi is a fantastic town for a beach holiday and for exploring the best in and around the Bay of Kotor. It also has a more laid back and less touristy vibe than Budva.
Spectacular Coastline and Lakes
The Adriatic Coast offers some of the most remarkable waters you will find. The clearest of blues and greenest of greens, these are some of Europe's best Blue Flag beaches. Montenegro's slice of the Adriatic is set against such a spectacular backdrop and delivered with a certain style you won't find anywhere. This is a summer paradise. It's not surprising this little country is attracting the superyacht scene and massive resort investment.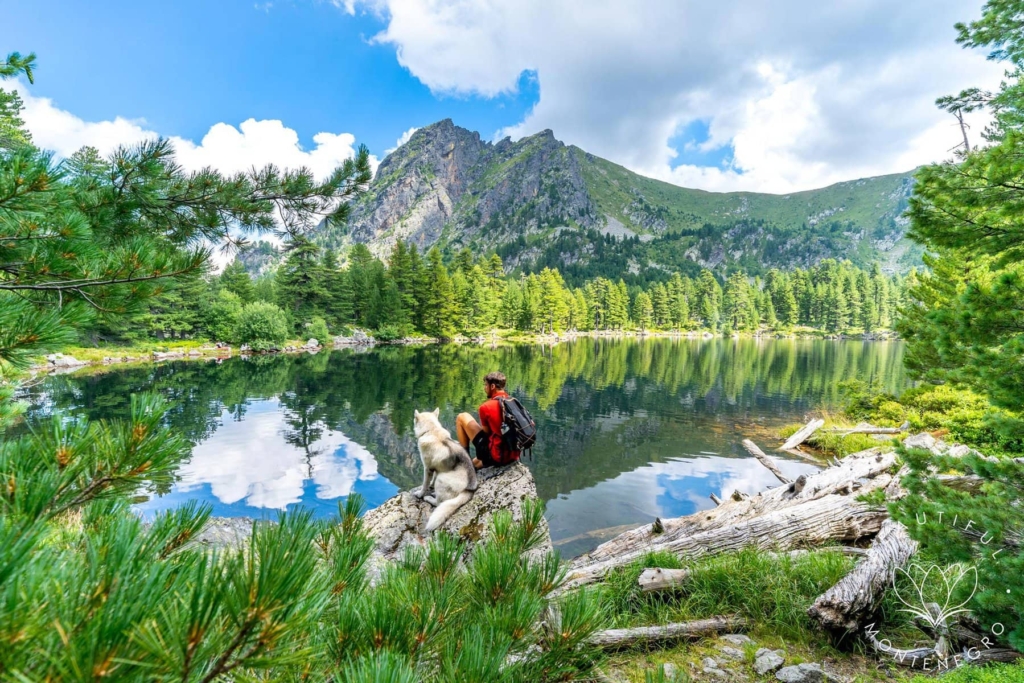 Had enough of the coast? Head to lake Skadar on the Montenegrin / Albanian border. The largest lake in the Balkan Peninsula, Lake Skadar is a nature lover's wonderland. 400km's of pristine national park set amongst Montenegro's premium wine country offers a wonderful combination of nature, adventure, and gastronomy.
Facts.
*Prices are approximate as of September 2016
While Montenegro's future looks fairly well cemented in the calendars of the rich and famous all is not lost for the average holiday maker. For now, it is actually a very attractive destination for the budget conscious. We stayed in Montenegro for a month during the peak season of August and while accommodation prices were slightly inflated, they were still very reasonable. Here is a look at what you could expect to pay during peak season.
Accommodation:
We rented a very comfortable air-conditioned one bedroom, fully equipped apartment through Airbnb with sea views, walking distance to town and the beach in Herceg Novi for €800/month – €26/night for two people is very reasonable especially when you have all the comforts of home. Expect these rates to drop slightly during the shoulder and off seasons.
You will find guest houses for as little as €6/night up to €700/night for the five-star resorts. All budgets are well catered to.
Tours:
Compared to many other European destinations, tour prices are very reasonable as shown in the following examples.
A full day sailing trip from Herceg Novi through the Bay of Kotor stopping at the Lady on the Rock Church, Kotor and the Old Town and Perast including a full lunch and refreshments – €20pp.
A half day private boat hire for up to 4 people with skipper including a tour of bays surrounding the entrance of the Boka Bay, Mamula Island and swimming at the Blue Grotto €60 for the entire boat. This includes a visit to some very cool abandoned submarine bays hidden in the mountains.
Day trips to Dubrovnik, Ostrog Monastery or Lake Skadar start at €15 pp depending on your departure point.
Dental Tourism:
Montenegro is also making a name for itself in Dental Tourism along with other Eastern European destinations such as Macedonia and Hungary. We put this to the test and found the level of dentistry offered to be of a very high standard and a very reasonable cost. You can find out more about our dental experience here
Car Hire:
Montenegro may be small but access to certain regions is difficult by public transport. Day tours are a very cost effective way to move around the country but if you are more than one person so is car hire. We rented a compact car for €35/day over a period of 3 days. This enabled us to see many of the countries major sites and visit Bosnia and Herzegovina for a morning. Border crossings in hire cars are no issue and if you want an alternative drop off country such as Dubrovnik, one way fees are as low as €40.
Food and Drink
You can expect to find many of the usual Balkan suspects here – Roasted peppers, grilled meats, kebabs and shopska salads but also expect lots of wonderful seafood. Eating out in Montenegro is relatively inexpensive and of very good quality.
Examples of average prices in restaurants –
A bowl of fresh mussels 500gm €4 – €6. Cuttlefish "Black Risotto" €8- €10. Grilled Squid €8- €10. Grilled meat dishes with potatoes & salad or vegetable €5 – €8. Many restaurants offer meat or fish daily menu deals for €5.
A 2 course seafood meal for two including beer and wine in a good restaurant expect ~€50
Cafe style restaurants or beach front vendors – fresh made hamburger or kebab style meal deals with a drink and fries €2 – €3
Montenegro has some of the best wines in the world and very reasonably priced. A litre bottle of the famous Vranac wine in the supermarket €3 – €5. In a restaurant ~€15
Beer – expect ~ €0.70 in a supermarket or €2 for half litre draught in a restaurant
Getting There
While there are two international airports in Montenegro – Podgorica, and Tivat, there is not a great selection of good flight routes available. Dubrovnik Airport in Croatia is only half an hour from the Montenegrin border and the town of Herceg Novi. Many people will hire a car and drive across or take a taxi. This is a good option as the taxi drivers know the small border crossing which can be faster during the peak months.
Buses depart regularly from Dubrovnik stopping at all the major towns all the way to Bar. Check Bus Croatia for times and prices.
SOURCE: HTTP://WWW.VAGRANTSOFTHEWORLD.COM/BEAUTIFUL-MONTENEGRO-TH